Beck Brow Lexus
We purchased this lady from Prince Bishop Alpacas near Durham.
She was born on 7th June 2012
Lexus is a stunning white female, with impressive genetics, at the start of her breeding life.
She is sired by Waradene St. Patrick of EPC, a champion who has produced many champions.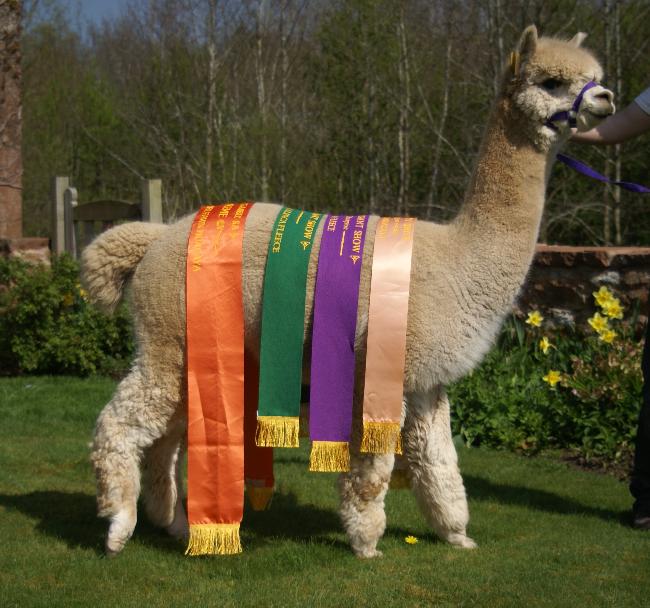 Lexus has been mated to TIMBERTOP CT GOLDMINE a recent import from Australia.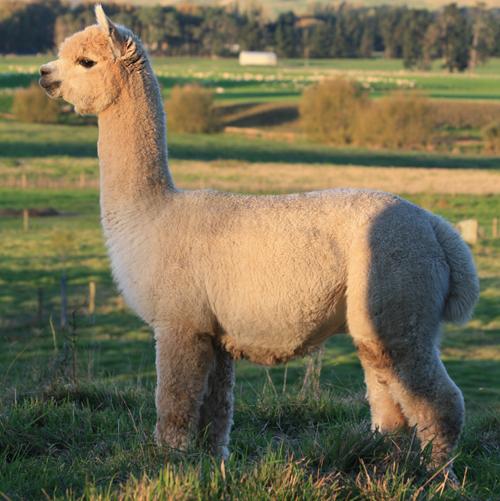 In addition to being a top class alpaca producing excellent cria, Lexus has another claim to fame.
She features in 2 childrens' books written by her previous owner (Carole Burn).
The two books are :
Horace the Miracle Alpaca and Does Pop Need a Wash
The Northern Echo published an article about Carole and the background to her books.
Lexus is currently being looked after at Velvet Hall Alpacas until our accommodation is ready for her (and the rest of the herd).