This is our lovely and sweet natured girl called Lexina. She is a dark fawn colour.
She was born on 14th May 2011, and came to us from Fowberry Alpacas in Yorkshire.
She has not ever been pregnant and been a mum herself; but she is a marvelous auntie.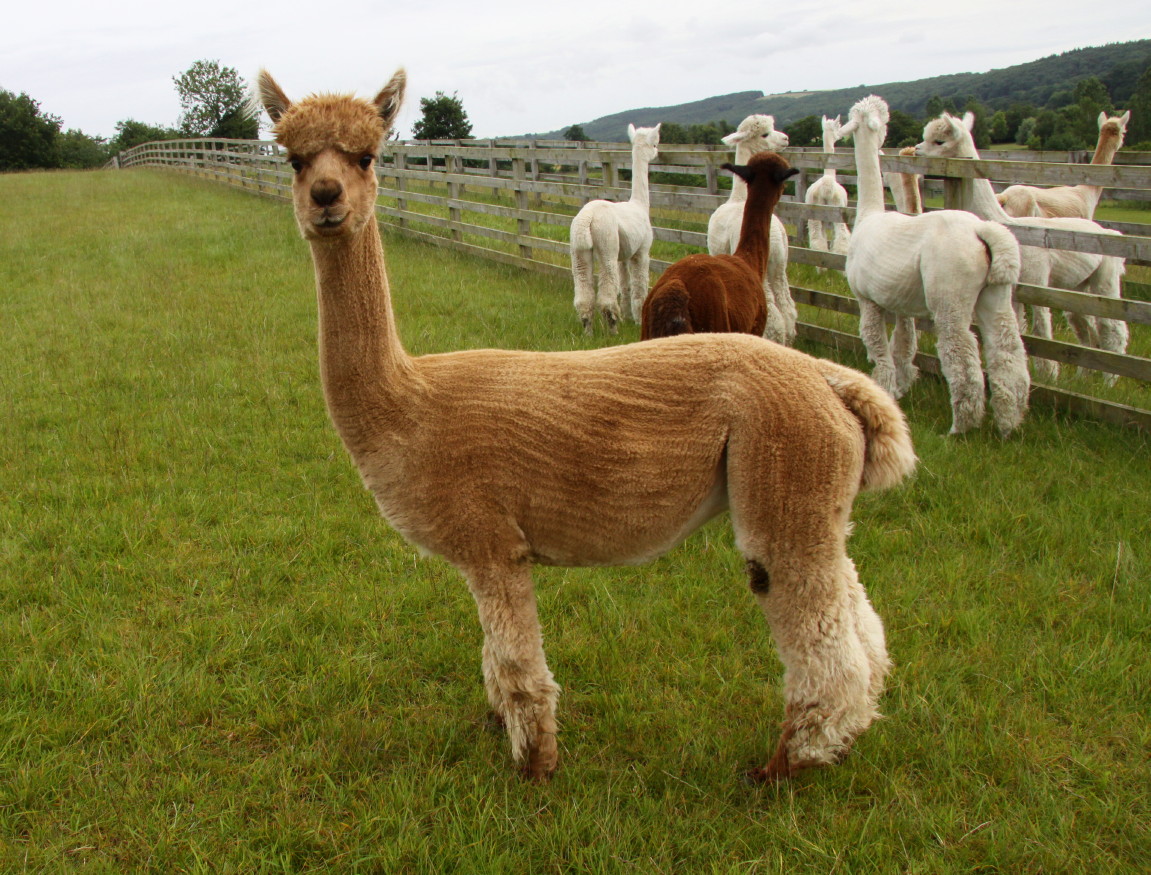 Here she is showing her lovely smile (above), and her gorgeous eyelashes (below)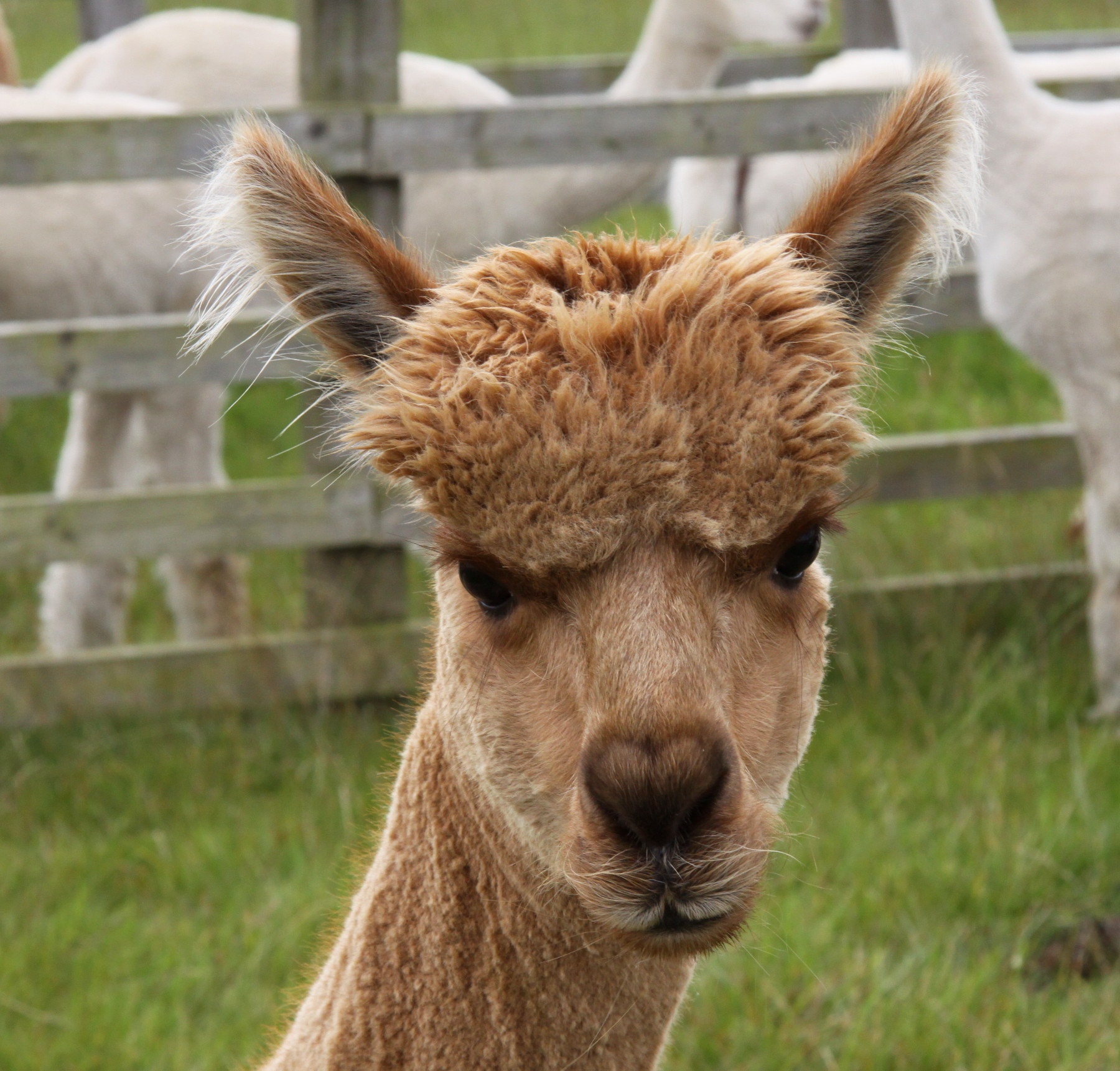 Lexina enjoys people contact, and may even ask for kisses.