May 16th was Shearing day at Velvet Hall.
We were being taught by Michael Henderson how to shear.
Michael demonstrated on a couple of the boys, then let us loose on the others.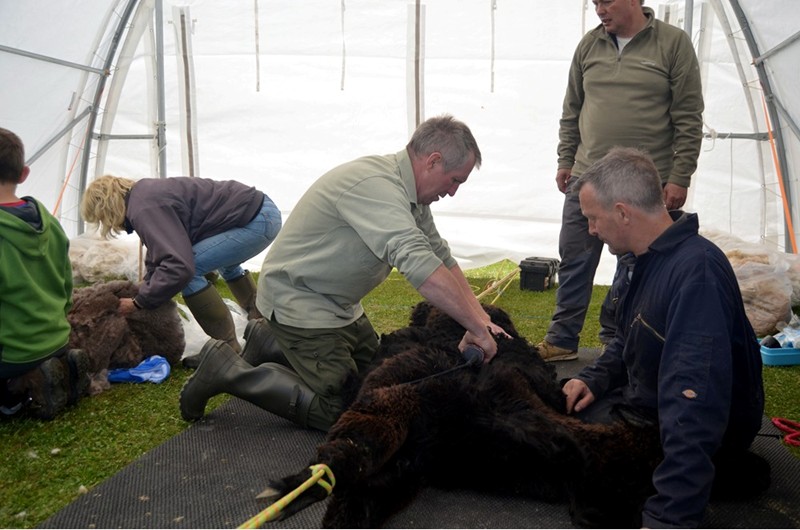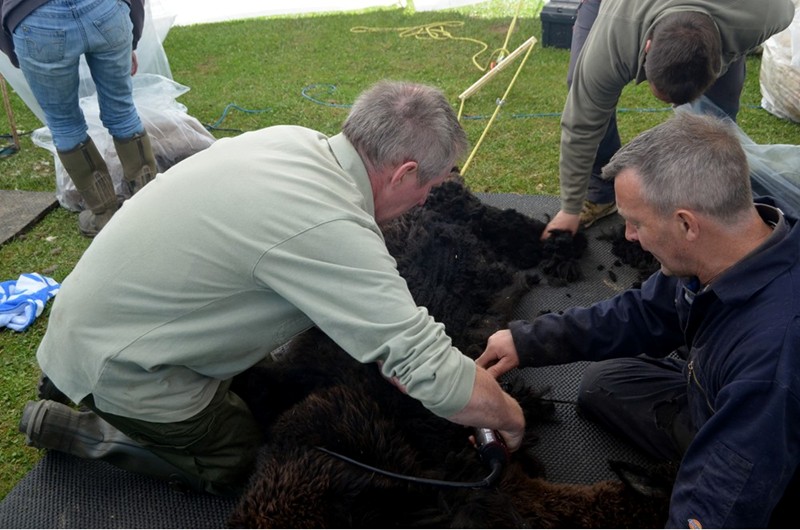 When it comes to the important parts - like the "top-knot" , it is vital that you bring in the stylist to ensure that the look is "just right"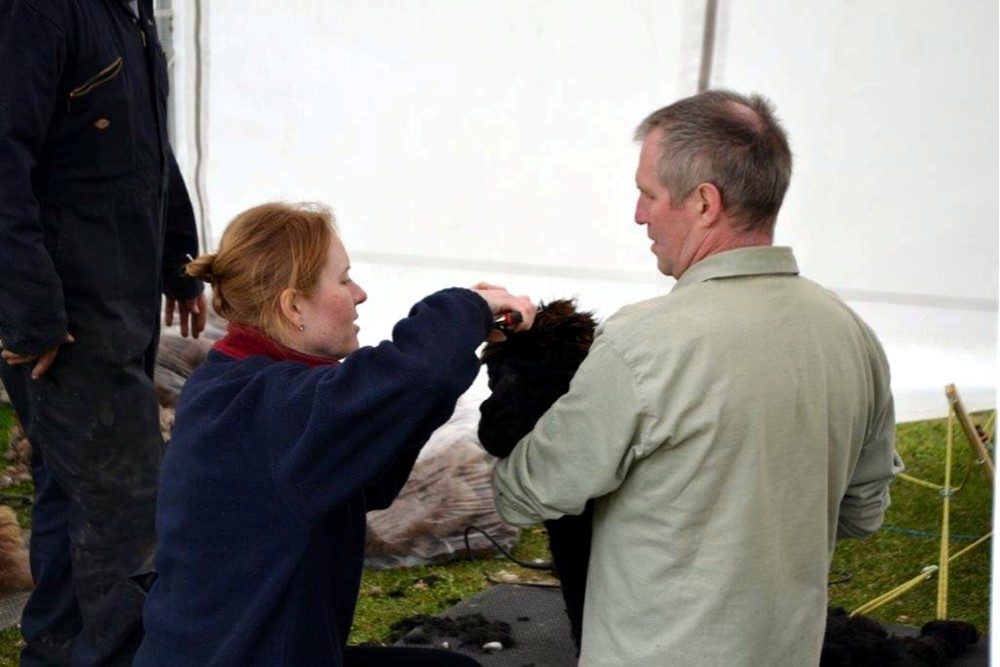 All of us were happy for Michael to continue shearing the girls (given that most of them are pregnant)!
This is the turn of Lexus to be shorn.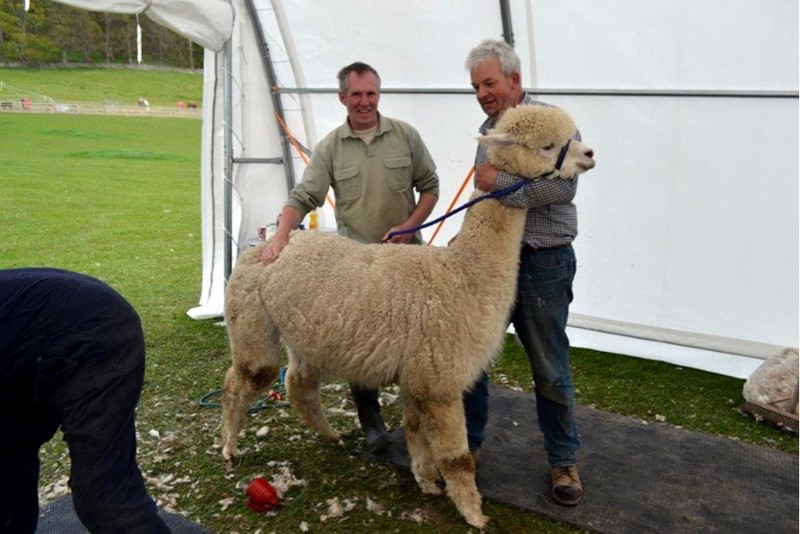 I couldn't resist taking one photograph of her fleece opened before it was removed. Unfortunately, the image does not do justice to the lustre and crimp.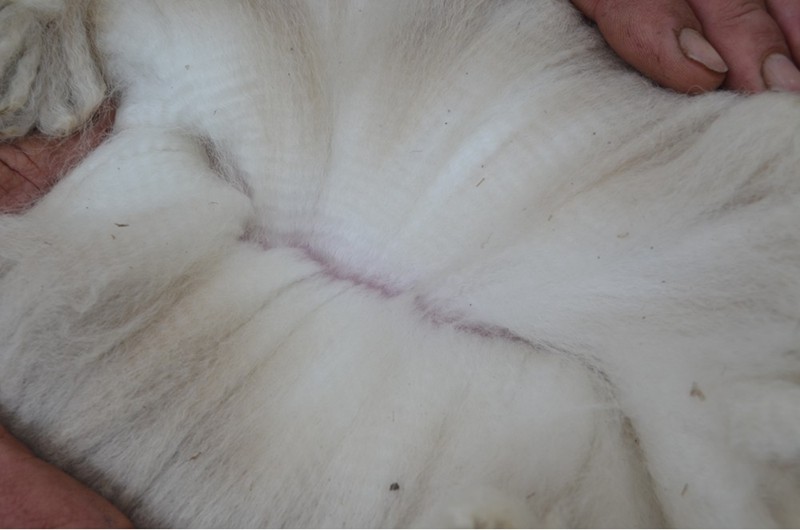 She was a very co-operative customer and quite content to sit (some may say that she had little option with that headlock!)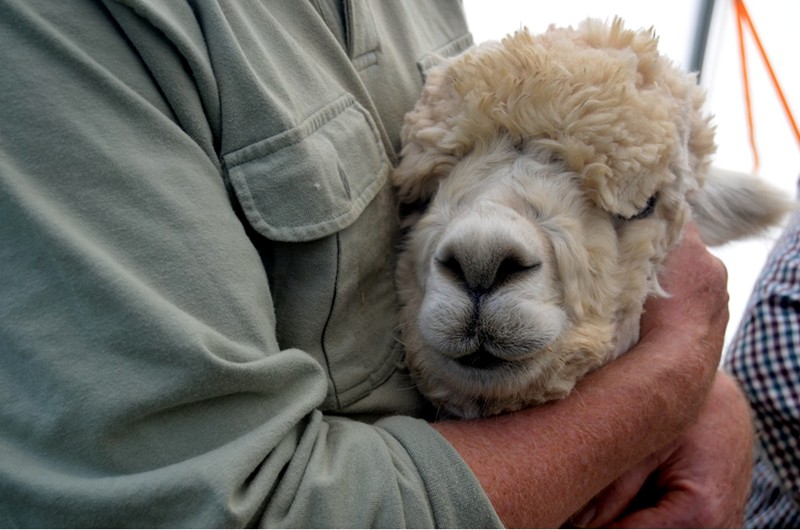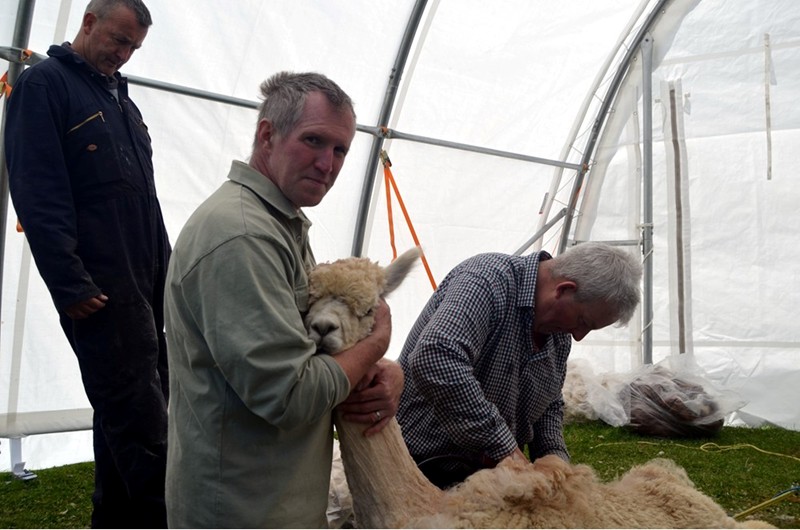 The job was soon complete - here I am with her sporting her new look. Nice top-knot?