We had a marvellous start to our showing career with our first visit to the BAS National Show in Telford on 5th & 6th March 2016
We took 4 young alpacas to the show.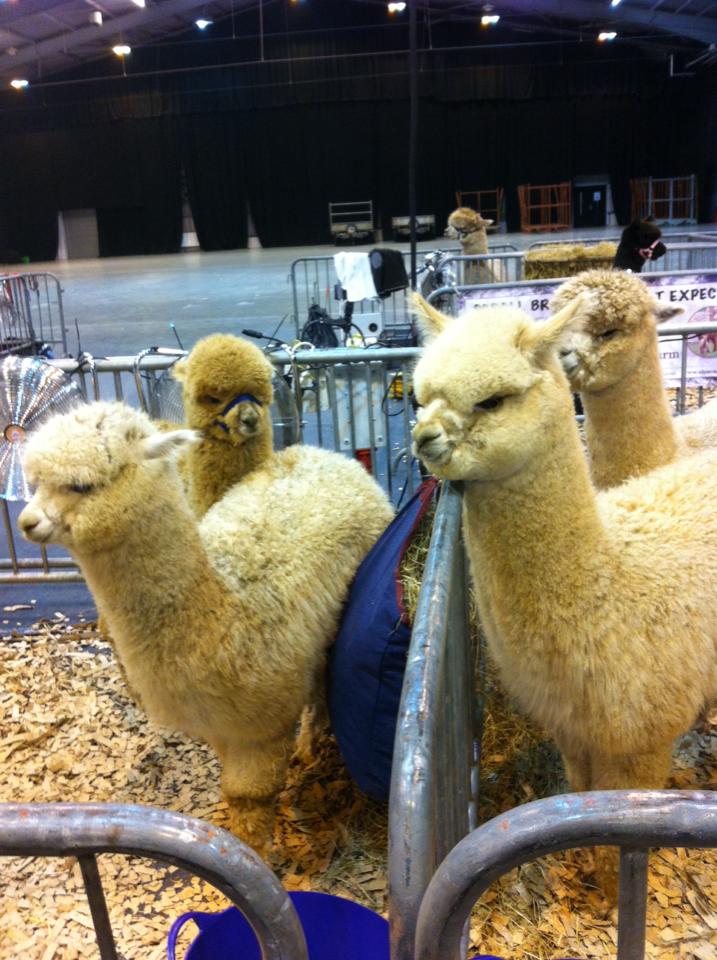 Bijou was unfortunate to be unplaced in a very stong class of junior white females, however, when we look at the competition in her class, this was no disgrace
Apollo took a 4th place rosette in the Junior Male Light Class (which includes alpacas comprising beige and light fawn colourings)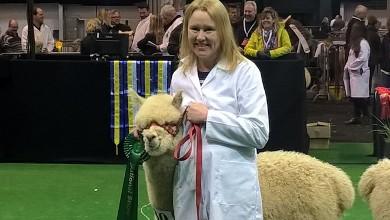 Orlando also took a 4th place rosette for Intermediate Male Light Class.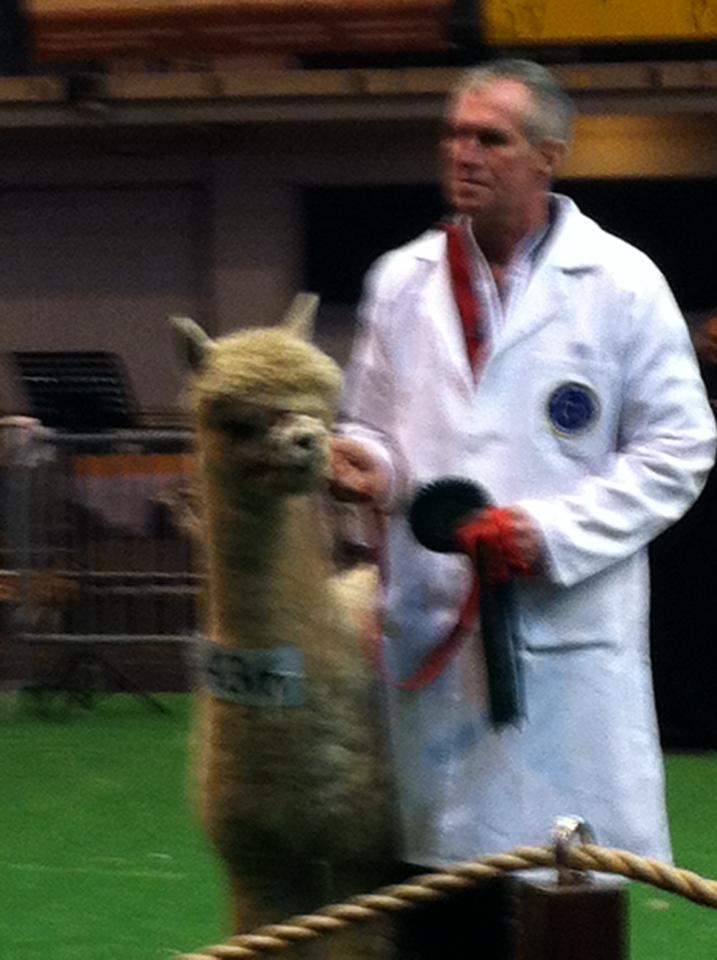 and our star boy, Balthazar, took a 1st place rosette in his class (Junior Male Fawn) [11 entries]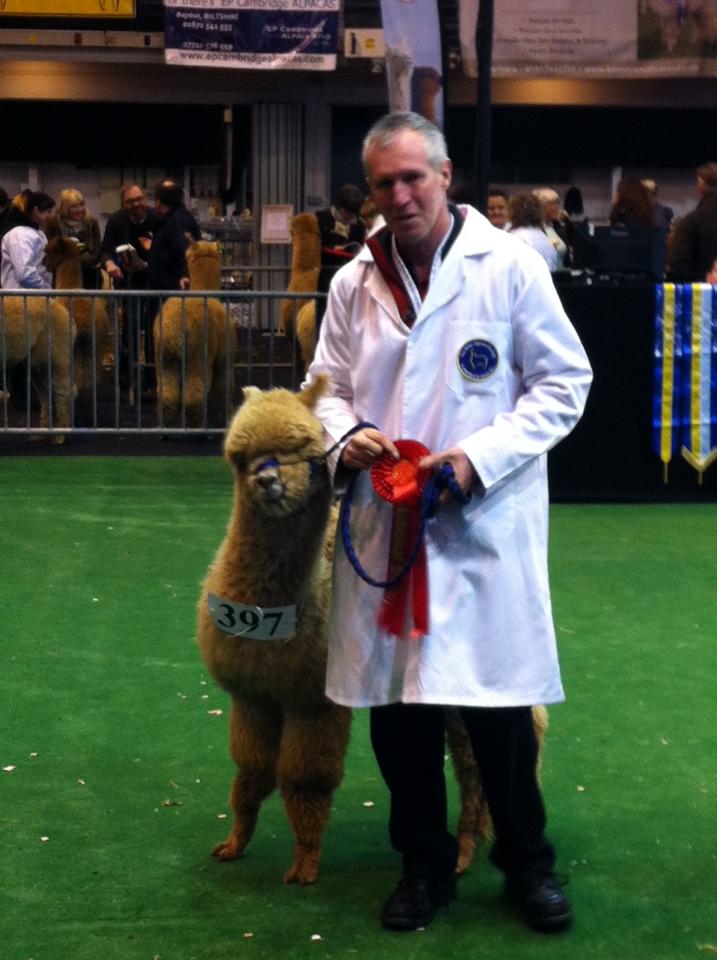 and then went on to win Fawn Male Champion - competing against the 1st place winners of all age categories of Fawn Male [total of 37 entries]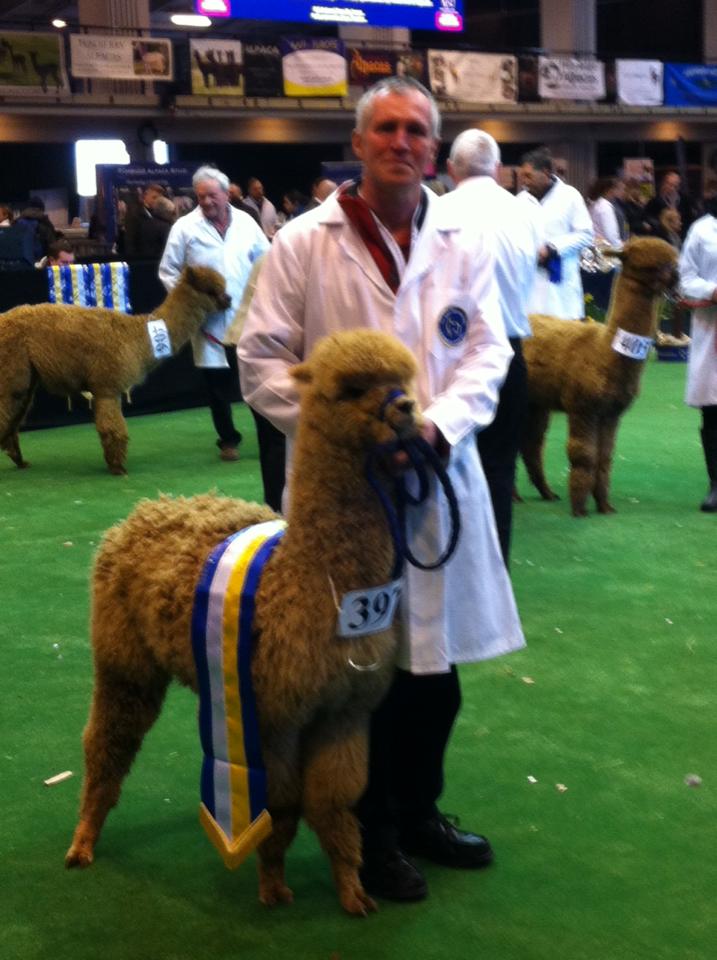 Back home, he proudly wears his sash to show the rest of the herd.