On Saturday, 4th April, Bob intended to visit the North West Alpaca Group (NWAG) Championships.
However, his attendance status changed from "visitor" to "handler"!
This change of status occured for a variety of reasons,
Sufficient to say that the challenge was readily accepted, and he set off early in the morning to travel to Carlisle for the event.
It was a great day. I now know with more, and more certainty that this is part of the life that I want.
It was so much fun to be part of the activity with all the breeders - to be there as more than a spectator.
Many thanks to Stuart & Jean (Velvet Hall Alpacas) and Barbara (Beck Brow Alpacas) for giving me this opportunity to be involved.

My first visit to the show ring was with "Prima Sebastian", in the junior black male class.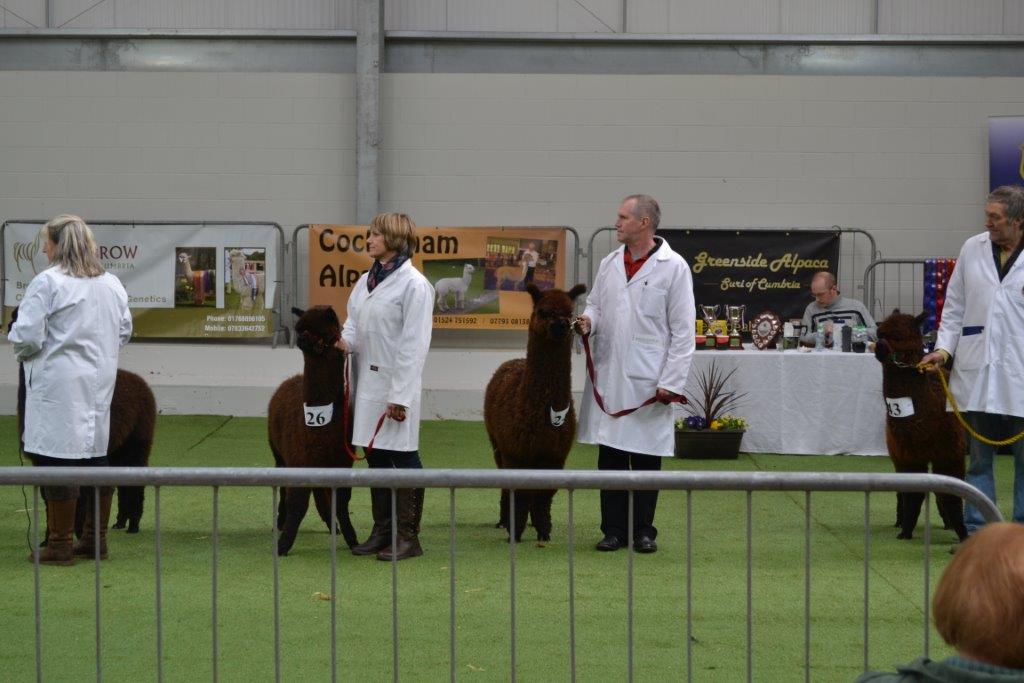 Sebastian got a 4th place rosette.
Then in the Junior Female - White class with "Velvet Hall Caol Ila"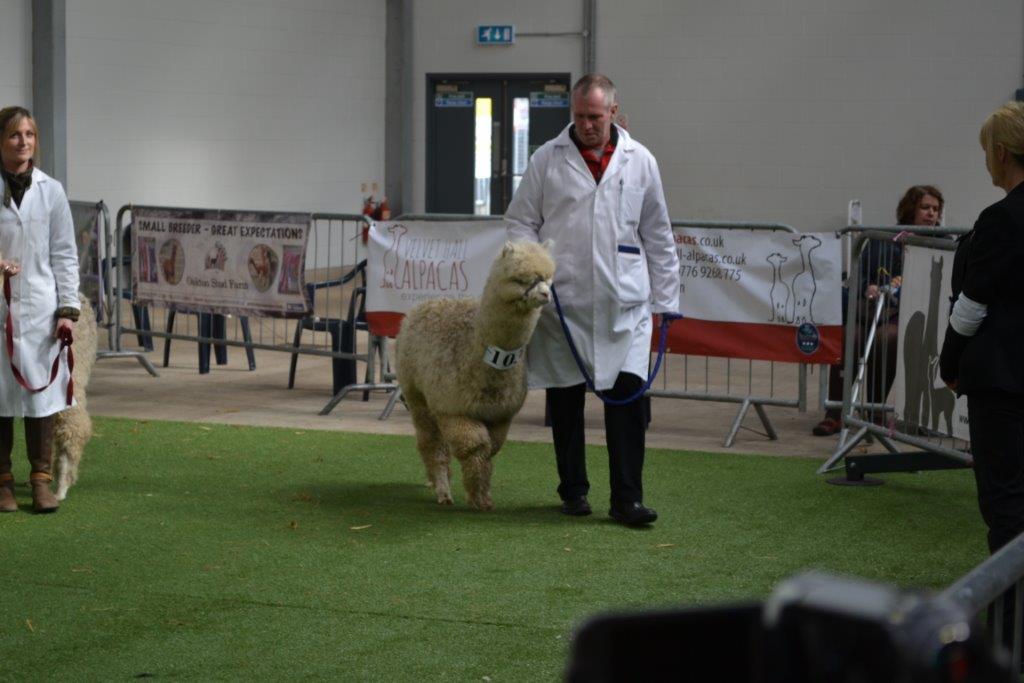 Note: how both Bob & Caol Ila are in step in the photo below :-)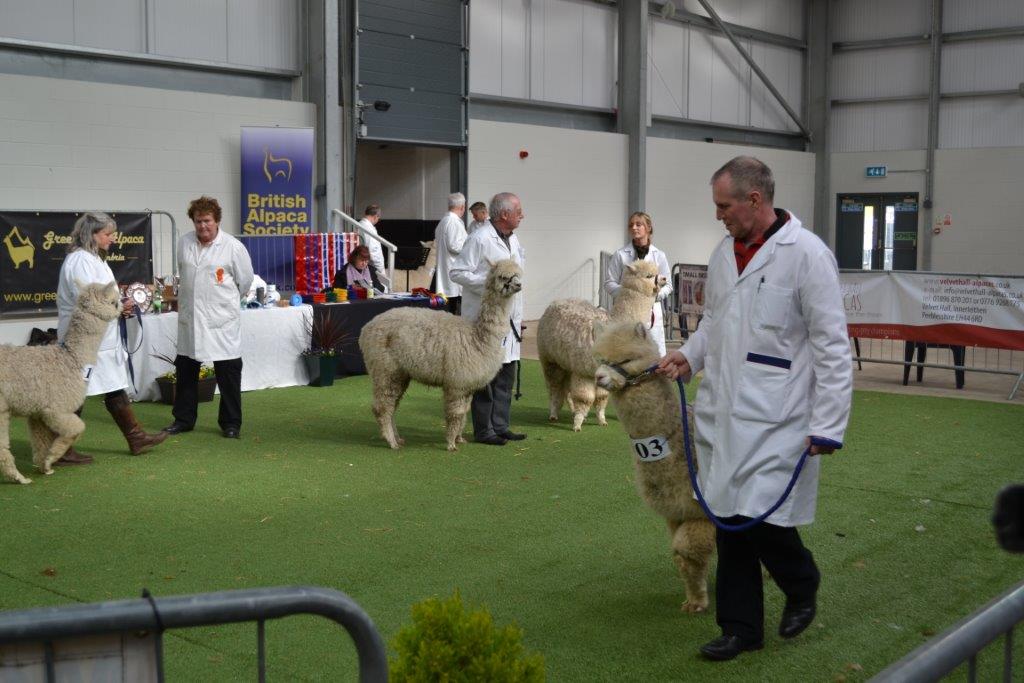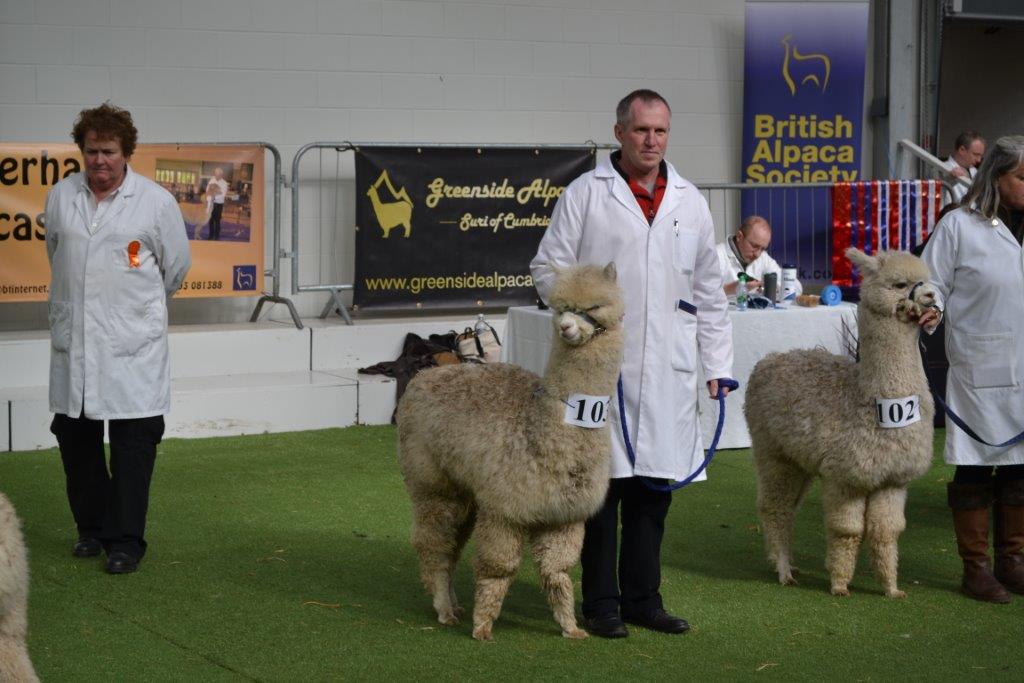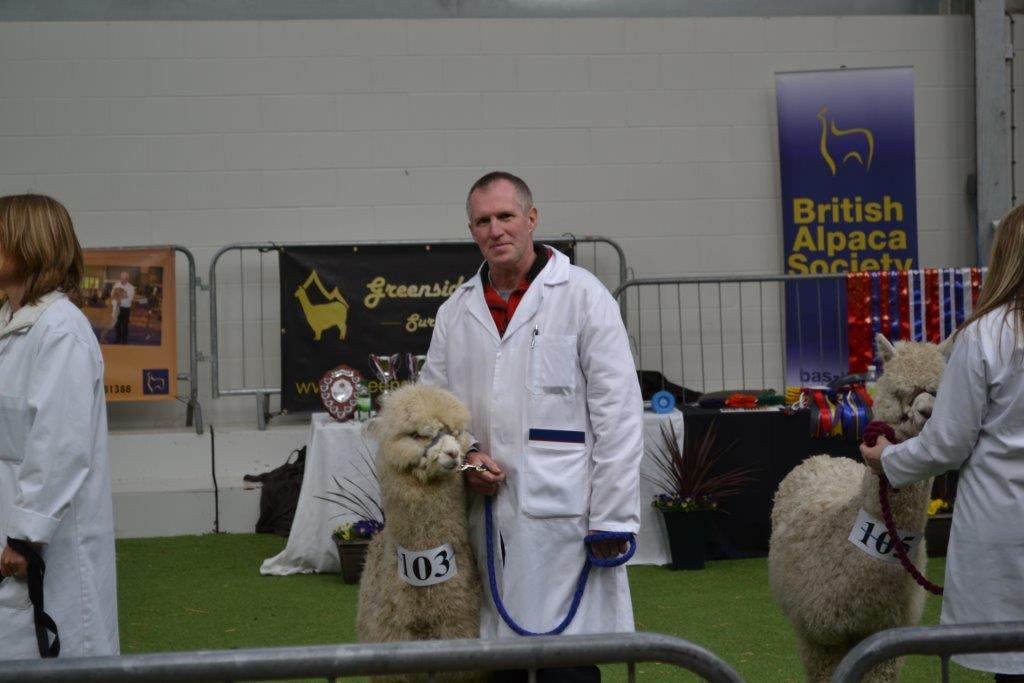 Jean predicted that we would have the "walk of shame", however, despite the abundance of paddock in her fleece, the judges awarded her a 5th place rosette.