Details of our non-breeding female alpacas.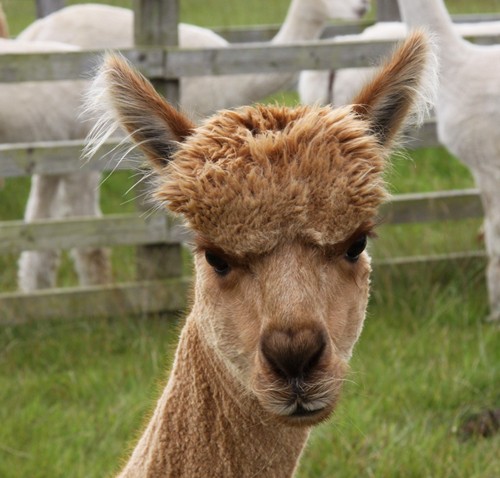 This is our lovely and sweet natured girl called Lexina. She is a dark fawn colour.
She was born on 14th May 2011, and came to us from Fowberry Alpacas in Yorkshire.
The first of our 2017 arrivals.
Gabrielle is the third cria that Lexus has carried , and she was born on 4th August
Naomi gave birth to Tzarina on 17th August
This category comprises two distinct groups:
a) Young females who have not reached the stage of being breeding adults, but are no longer cria
or
b) Females that have been retired from breeding.
Their role is important in the herd - they are "aunties", and help to look after the new cria and the weanlings.