Ignatius Yarn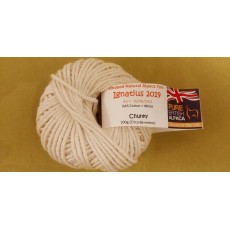 Product Code:
Ignatius2019
Availability:
Out Of Stock
This luxurious natural white chunky knitting weight yarn from Ignatius can be used for hand knitting using Chunky knitting patterns.
Fibre: 100% Pure Alpaca from Ignatius
Length: c.66m/100g Ball
Tension/Gauge Stitches: 20
Tension/Gauge Rows: 18
Recommended Knitting Needles: UK-4; US-10; mm – 6
Care: Hand wash Recommended. Dry Flat.
Hand washing: Use lukewarm water and a specialist wool detergent. Hair conditioner in the final rinse will add extra softness. When washing and rinsing squeeze the garment rather than rubbing. Gently squeeze out excess water before rolling in a towel. Lay flat to dry.
Washing machines: Modern machines with delicate programme at 20degC using a wool delicate detergent. Can be spun at 400rpm but it is always advisable to check first by washing a tension square and then checking the final dry size.
There are no reviews for this product.